Application Support (CSC)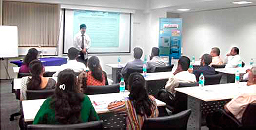 In continuation to Shimadzu's commitment of supporting its customers in India -Customer support center was commenced in year 2006 in Mumbai. In line with the inherent value - we are dedicated for the "best of our customers".
Our every activity and action revolves around this fundamental principle.
Technical Support
We are Shimadzu Service experts focused on customer care.
-Trained and certified according to Shimadzu High Quality Standards
-Educated with "Hands on Training" and Theory in our Training Centers
-Access to Technical Database for on-going Learning and Updates
Anywhere, anytime we are at your service to make sure that you achieve results you can rely on.