Top Message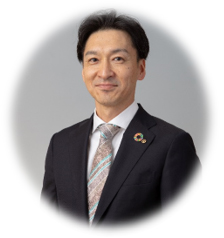 Dear valued customer,
Enabling technology for you- this is what we at Shimadzu Analytical India (SAIP) strive for. We firmly believe that process of growth is closely linked with assessment of current situation. At SAIP we constantly strive to evolve with current situation and proactively react to our customers' requirement.
Along with our massive distribution network, we ensure all round support- sales, service, technical, application, training etc. Our Customer support center is rooted on a fundamental principle of "Betterment of the customers".
CSC lab facility ensures that it caters to all analytical requirements across industrial segments and academic institutions. Our team of experts responsible for CSC lab activities takes care that customers are catered and timely satisfied for all their applications and educational requirements.
It gives us immense pleasure to say Thank You- to our esteemed customers, for the support and trust extended towards Shimadzu and its allies. It is this very faith and relation that keeps us going and helps us to evolve as an institution
It is our commitment to maintain and enhance this relation with you-to- Enable Technology for you.
Thank you again.
With Regards,
Yoshiyuki Fujino
Managing Director
Shimadzu Analytical (India) Pvt Ltd.